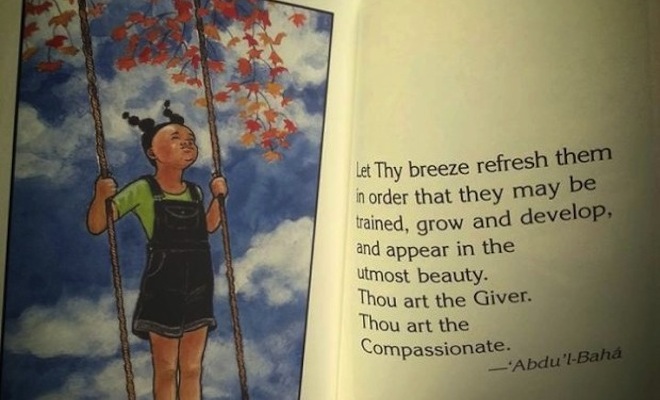 Resources for Baha'i Parents
|
So, maybe you're a Baha'i parent. Or maybe you're not but you want to use Baha'i teaching materials to educate your kids. Maybe you've been a Baha'i for ages—and maybe you've only just learned about Baha'i children's classes.
Whatever the case, we've compiled a list of resources to help parents and families looking for a place to start when educating their children. So if you want to teach your children about virtues and character development, Baha'i history, or how to memorize the Baha'i writings, this list offers a starting point—but there's more out there!
Brilliant Star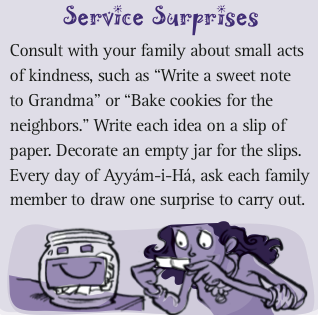 This award-winning magazine has been around for decades and it only gets more creative each year. Designed for children ages 12 and under, this magazine is available internationally in one- or two-year subscriptions. Alternatively, registered Baha'i kids living in the United States automatically receive a free subscription of Brilliant Star Magazine between the ages 7-12. Read here to find out how to register your Baha'i child.
Brilliant Star Magazine also has an interactive website where kids can play games, create art, and download a sample issue of the magazine. Plus, the site offers a resource center for parents filled with info on character development, family life, teaching techniques, and more.
All Done Monkey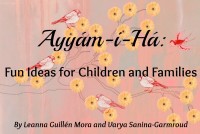 Co-founder of Baha'i Mom Blogs, Leanna, created All Done Monkey, a site dedicated to sharing one mother's journey in creating a loving and playful environment for her little world citizens.
She draws her inspiration from the Baha'i writings, shares crafts related to Baha'i holy days, and even sells an eBook filled with fun ideas for celebrating Ayyam-i-ha with children.
Enable Me to Grow
Enable Me to Grow was started by two moms—from Australia and New Zealand—to share their inventive ideas with other parents on how to enrich their children's lives and offer them a sense of Baha'i identity and community life during their formative years.
The result is lesson plans, free downloads, and activity ideas to keep your young ones engaged and curious, and inspiration for parents to "walk a spiritual path with practical feet."
Baha'i Children's Class Ideas
Dan Jones from Ottawa, Canada, has been teaching neighborhood children's classes since 2004. His website, ChildrensClasses.org offers tips for teachers, downloads, and lesson plans.
Plus, he contextualizes each lesson plan with a blog post about how effective each plan was when put into practice. Commenters are encouraged to share their insights and ideas and spark conversation around these important themes.
Pinterest boards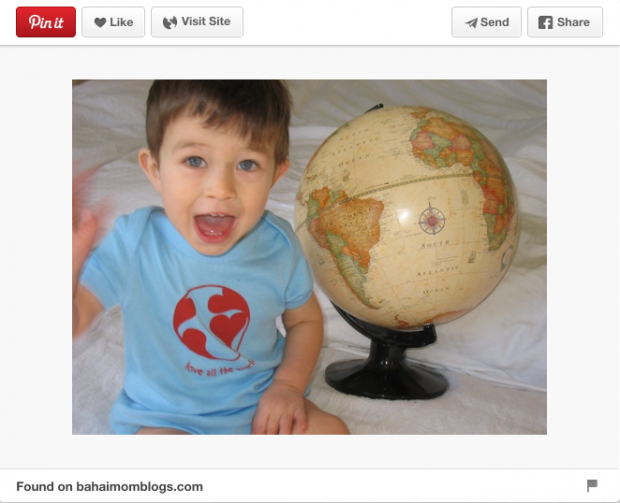 Any crafter knows that Pinterest is a treasure trove of good ideas, and it's no exception when it comes to ideas for Baha'i teachers or parents. Here are a just a couple boards to consider.
Baha'i Parenting Pin Board – This board features multiple contributors sharing their best ideas for parenting and teaching kids.
Children's Classes: Prayers and Quotes – This board compiles different visual and audio resources for parents and teachers.
Baha'i Children's Books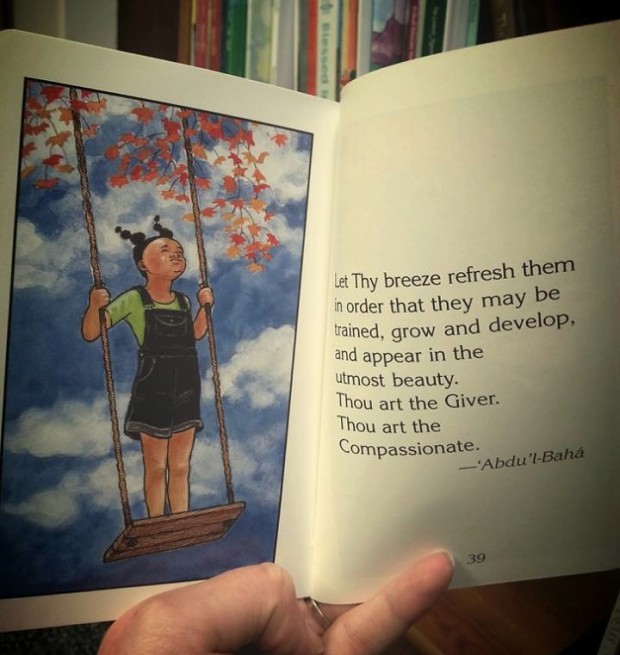 There are so many Baha'i children's books available. Here are few we like.
The Good in Me from A to Z – This alphabet book follows an adorable rhino named Dottie as she names the virtues she exhibits in her life every day. The lovely illustrations and simple to read text make it good for younger children.
Prayers for Children – Illustrated by award-winning German-based artist Constanze von Kitzing, this compilation of prayers is a beautiful resource for any parent looking to foster a devotional attitude in their children.
O God Guide Me – This book is small enough to fit easily into a small child's hands and it's available at an affordable price.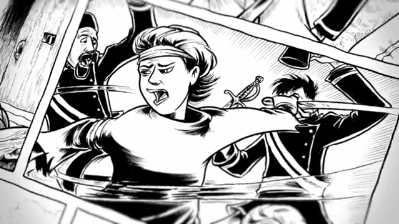 Need a book for middle grade and young adult readers?
Try Voyage of Love, Ali's Dream, Discovering the Moon, the graphic novel Zanjan, or check here for more resources.
Books like Portals to Freedom and Release the Sun, while not written exclusively for a YA audience, make great resources for young folks learning about the history of the Baha'i Faith.
The Baha'i Service for the Blind offers Baha'i children's and YA titles in Braille or Digital Talking Books—for sale or through their lending library.
Music and Audio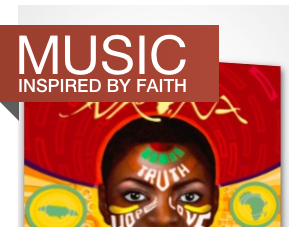 It can be really fun to write and sing your own songs with your kids, whether you let them write the words, or you set the Baha'i writings to melody. But if you're not so musically inclined, here are some other ideas.
Children's music CD or MP3 downloads
There are many albums of Baha'i children's music available today. A small selection of choices are available from 9 Star Media.
Ruhi Institute songs
To find lyrics and audio files for the children's songs from the Ruhi Institute children's class lesson plans, visit Ruhi.org. You'll find songs available in English, Spanish, French, Arabic, Chinese, Persian, and more.
Audio stories
Ancient Beauty is a collection of stories told by Sarah Perceval. Available on CD or as a digital download, the collection pulls together vignettes from Baha'u'llah's life.
Contact Baha'is in your area for children's classes
But no matter how many Baha'i activities, games, and prayers you and your children share at home, it's always great to meet, share, and learn with other folks.
If you live in the United States and would like to find Baha'i children's classes in your area, or to learn how you can begin classes of your own, contact 1-800-22-UNITE. If you live outside the United States, you can contact the Baha'is nearest you through this directory.
What other resources do you find helpful? Share with us in the comments section.
Related: Mindful Parenting – Practical Advice from the Trenches