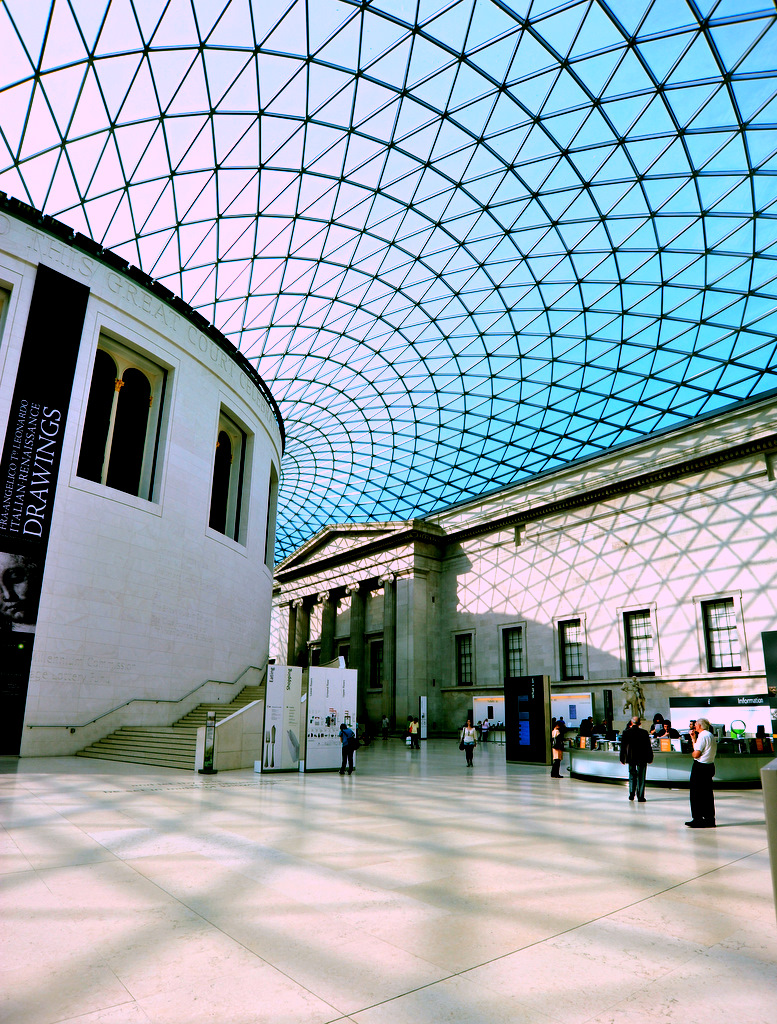 Light: London, England
|
The Great Court of the British Museum is the largest covered square in Europe.
The sun shines through the skylight casting patterned shadows onto the stone  interior.
"They ask the sun to expound the words of the shadow, and the True One to explain the utterances of His creatures, could ye but perceive it! Say: O people! The sun offereth naught save the effulgence of its own light and that which appeareth therefrom, whilst all else seek illumination from its rays."
Baha'u'llah, The Summons of the Lord of Hosts.