HIDDEN IMAGES – A Collaborative Photo Devotional
|
We love the photos, articles, and quotations from the international artists on Nineteenmonths.com. Many of us even share the website at gatherings with friends. This time, Nineteenmonths.com was the influence for our own creative community project.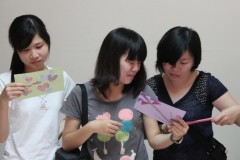 On July 24, 2011 friends from diversity of backgrounds attended the "Hidden Images" devotional gathering at the Baha'i Center in historic Tainan, Taiwan. Digital cameras in hand, both professional and amateur alike gathered for a photographic exploration of the many meanings hidden in the depths of mankind's holy traditions.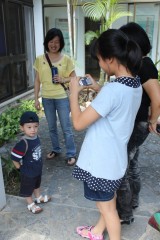 The process was simple. Each person received one quotation from a major religious background: Buddhist, Hindu, Jewish, Christian, Muslim, and Baha'i. The task was to interpret the words as expressed in reality seen through the photographic lens.
After an hour, participants returned their memory cards and uploaded files to a slideshow to view on a large screen. (Read: do try this at home!)
The result was amazing. As each image appeared before the audience, its photographer read aloud the corresponding quote. The insightful perspectives enriched the group's understanding of spiritual themes. New friendships formed or rekindled, and fellowship became adventurous and fun.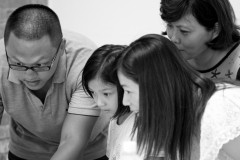 Wu Li Yun, a long-time community member expressed her feelings, "藉由攝影傳達經典,促進宗教合諧(Good use of photography to promote religious harmony)."
"I particularly enjoyed collaborating with others to get a good image," said Wang Zi-Chen, a high school student.
Aitch Chung, the Mandarin language interpreter and digital guru who efficiently processed the photos, lounged on the sofa afterwards, enjoying locally grown watermelon and mango. "It felt like a great success!" he said, a Nikon D7000 still dangling from his neck.
Participant's Images: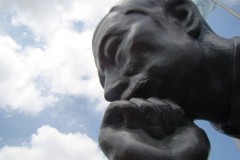 "Calm is the mind, calm is the speech, and action and right knowledge of him who is wholly freed, perfectly peaceful, and who is such a stable one. (Buddhism) Lal, Dhammapada, p.96 彼人心寂靜,語與業寂靜,正智而解脫,如是得安穩。 (佛教)法句經—了參法師譯,第96頁 (By FaFa Lee, age 16)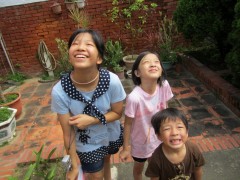 "May we indeed become mirrors reflecting the heavenly realities, and may become so pure as to reflect the stars of heaven." (Baha'i) Abdu'l Baha, Paris Talks No.53. 願我們確實能成為明鏡,反映天體,願我們成為純潔無瑕的​,反映天上的星宿。 (巴哈伊教)巴黎語錄—1阿博都巴哈(By Nikan Lee)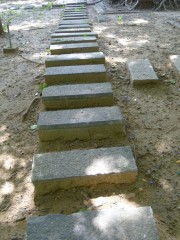 Each hath a succession of Angels before him and behind him, who watch over him by God's behest. Verily, God will not change His gifts to men, till they change what is in themselves. (Islam) Qu'ran 13:12. 神命令道:「在每人的前後都要有天使看顧。」實在地說,​若非人改變內在,神絕不會改變對人的恩賜。 (伊斯蘭教)古蘭經,第13章之12節 (By Debby)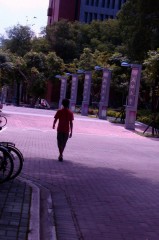 "Meditate profoundly, that the secret of things unseen may be revealed unto you…so that light may be distinguished from darkness, truth from falsehood, right from wrong, guidance from error, happiness from misery, and roses from thorns." (Baha'i) Baha'u'llah Kitab-i-Iqan P211 (By Eric)