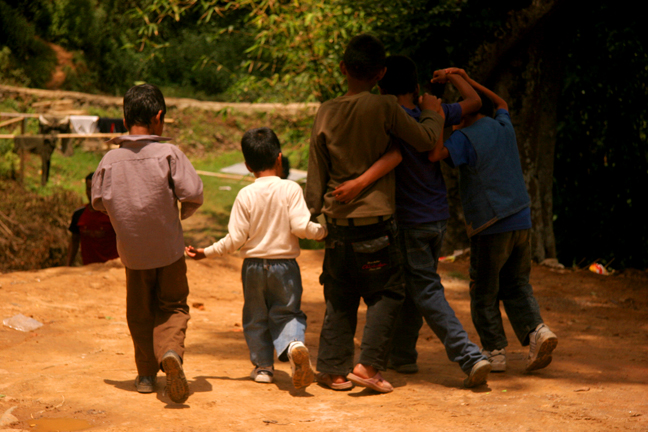 Familyship
|
"If love and agreement are manifest in a single family, that family will advance, become illumined and spiritual; but if enmity and hatred exist within it destruction and dispersion are inevitable…"
It is entirely natural that we human creatures feel the urge, need and desire to connect to each other. From our earliest moments as a species, that feeling had been a necessary part of survival. We have had those other humans that we were born into, and then those that we grew and developed around…all essential to our learning about our special experience in this universe. We have moved through stages of feeling tied to the safeguarding and protection of the family unit, to the tribe, to the state, to the nation and most recently to the level of the world. Many of us may still have doubts and concerns about that last part, because we are still maturing into that stage, and all of us have not been entirely good at playing nice in this global sandbox…all too often it looks like the children's game "King of the Hill", but I have no doubts that we'll get there…
"…This is likewise true of a city. If those who dwell within it manifest a spirit of accord and fellowship it will progress steadily and human conditions become brighter whereas through enmity and strife it will be degraded and its inhabitants scattered. In the same way the people of a nation develop and advance toward civilization and enlightenment through love and accord, and are disintegrated by war and strife…"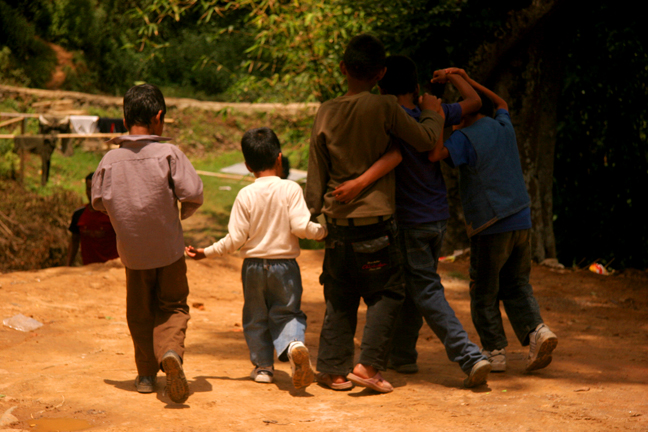 Like so many of us who have been thrust into "adulthood", not really knowing for sure what that means and requires of us, being at the level of the global conversation doesn't necessarily mean that we've unpacked all of our baggage and immaturities from the earliest stages. We are quite good at adapting to and repeating the behaviors of those that came before us without asking and putting to the test questions like, "Why is it this way, and not that way?" or "Is this the best that we could possibly do?"
That said, I want to invite you to think about the most basic interactions with the humans you did actually choose to interact with: your friends. As far as I know, there has never been a law system to apply guidelines to friendships as you might have for the relationships of parents and children, husbands and wives, governments and their constituents and many others. People we call friends are chosen or choose us, and the development and maintenance of that relationship is entirely up to those involved, with no legal ramifications to the health or dissolution of it. We apply with all freedom and liberty our "free will" in these relationships…which can make them among the most telling about our behaviors and the behaviors of others. The behaviors we show forth in these relationships very often form our individual models for how we engage with all contracts with other human beings.
"…Finally, this is true of humanity itself in the aggregate. When love is realized and the ideal spiritual bonds unite the hearts of men, the whole human race will be uplifted, the world will continually grow more spiritual and radiant and the happiness and tranquillity of mankind be immeasurably increased. Warfare and strife will be uprooted, disagreement and dissension pass away and universal peace unite the nations and peoples of the world…"
With that… a few questions: How do you define a friend? Have you found that definition to be shared by most of the people you interact with? What are the defining characteristics that you see in your most successful and fruitful friendships? What principles made it last through hard times and growth? What are the defining characteristics of your most challenging and least fruitful friendships? Was your family open and embracing to others or more exclusive in its interaction with "outsiders"? How about your religious community? Your country? I very much hope that you feel comfortable sharing some of your answers to those questions…
It seems to me that every individual is informed and greatly influenced by the information contained in those questions. One might accept an individualistic or mutualistic model of human behavior, a collaborative or dictatorial approach to family and community life… based on their success or lack thereof in their friendships and the friendships of those around them. If that hypothesis holds any water, then it may help us analyze and improve how we interact with each other as individuals and as communities. My personal approach to friendship is as family. I am stuck with all of you, and I like it. Some of the most challenging of you I will learn the most from.
"…All mankind will dwell together as one family, blend as the waves of one sea, shine as stars of one firmament and appear as fruits of the same tree."
So… like most of these posts, this is an exploration. I'm not asserting that I'm right, but that I'm curious if my experience and observations are consistent with others. We will hopefully have many conversations on this topic to see what value there might be in being better friends to each other…