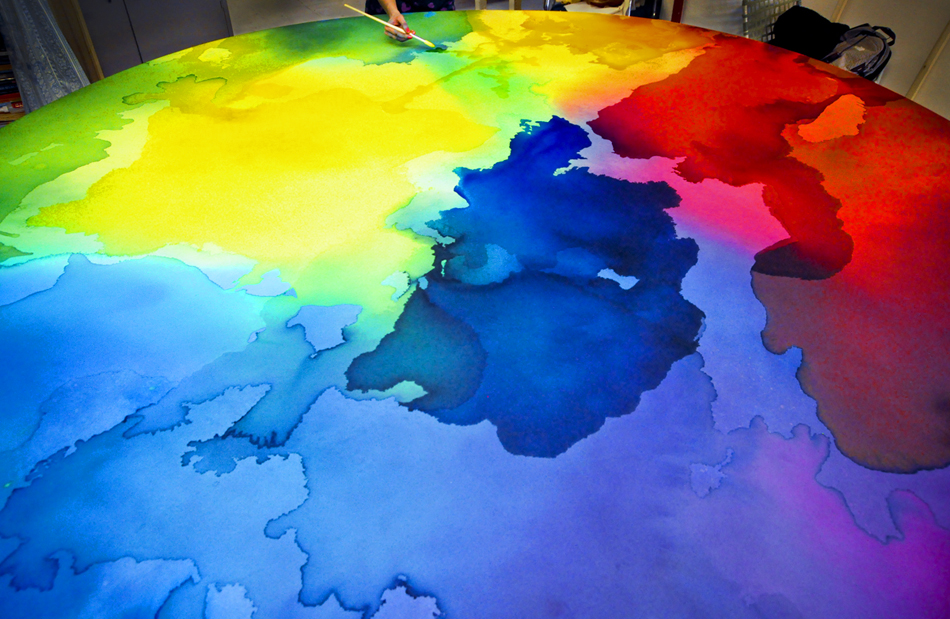 Splendour: Chicago, USA
|
The painter/painting metaphor for the Creator & His creation inspired this image.
"All that is in heaven and all that is in the earth have come to exist at His bidding, and by His Will all have stepped out of utter nothingness into the realm of being."
Baha'u'llah, Gleanings.
"There arose the houri, Who had dwelt in pre-eternity in the pavilions of holiness… She looked with one glance toward the sky. The people of the heavens swooned at the rays of Her visage… She looked with another glance toward the earth, and it was illumined by the lights of Her beauty and the loveliness of Her splendor."
Baha'u'llah, Tablet of the Maiden.
Painting by Lauren Murphy