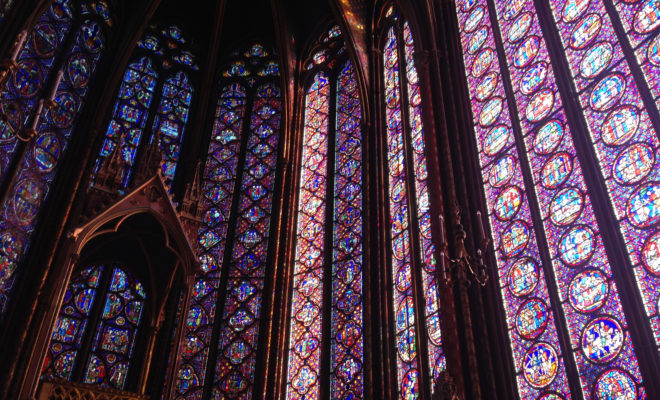 A Fast Word: Try Again Next Time
|
Editor's note: During the month of 'Ala' a handful of writers collaborate to share one work for each day of the Fast.
Try Again Next Time
"Shouldst Thou regard him who hath broken the fast as one who hath observed it, such a man would be reckoned among them who from eternity had been keeping the fast. And shouldst Thou decree that he who hath observed the fast hath broken it, that person would be numbered with such as have caused the Robe of Thy Revelation to be stained with dust, and been far removed from the crystal waters of this living Fountain." — Bahá'u'lláh
*
Today is the last day – the day I worry over the first eighteen days of the blessed Fast. And this year, that arch-worry is under siege from others; pressures of work, or the air around us thick with lies and hate, or an old friend who's ailing and bedridden now after a life of standing tall. But the Fast is the supreme remedy, the most great healing, and yesterday I came upon a line amongst the many lines of 'Abdu'l-Bahá. "Haste thee to healing," He says, "that thou mayest become a physician of the spirit who, with the breaths of the Holy Spirit, healeth all manner of sickness in this famed and glorious age."
*
The idea that any of us can be physicians of the spirit—this overwhelms me. I come up against the magnitude of such a call, the fathomless grace of this possibility; I stand here, thinking on it, and it's like I'm standing just inches from a waterfall, knowing that if I touch the rushing water I'll be swept down and away and I'll be destroyed. That's the point. A physician of the spirit finds skill in the training which ends the self. Ego holds us back: ministering to the souls of humanity can't be done if we're coming up against our own inhibitions or desires. The fasting time can heal us of these so that we may heal others. A divine clockwork is at play, a perfect order; fast, learn the truth of selflessness in the healing, and tend to the ailing world of a "famed and glorious age" by sharing with it the cure you were given just a moment ago. Priestly orders are falling and today we're all called to be men and women of the cloth.
*
And in this quiet last day of the Fast, a Sunday, not long after sunrise, I wonder if the cure has come to me. I don't think cures descend like wave-particles of light from faraway stars. "Turn thy sight unto thyself," Bahá'u'lláh says, effecting perhaps the greatest dramatic reversal of all time, "that thou mayest find Me standing within thee, mighty, powerful and self-subsisting." We carry the disease and we carry the cure. Healing is a choice. People today dismiss religion as a sham; it's a man in the clouds, or it's a miraculous walk on water that no one can verify, or it's seventy-two virgins waiting for the guy whose limbs and guts are mixed with everyone else's on a street in Basra, or it's the devotion of the Balinese man hanging himself by hooks pierced through his skin in thanksgiving to a god. None of this comes from the spirit. Healing is faith is choice. Once upon a time, Words were cast into Books and human beings were left to read them, to choose them or not, to decide for themselves whether these words are the Way. Following is a choice: it's the choosing and the life that follows that heals us. I wonder if the Fast is a time to clear the mess from our inner paths and to see what remains. Who are we? And what are the choices?
*
Break down your hopes. Pull them apart and ask yourself how they came to you. Food, when you eat it; where did it come from? And what's left inside you when you send it away? Break down your hopes the way your system breaks down food. Choose the choicest fruits.
*
I finish each fast, every year, wishing that I could have my time again. "Do not bring our fasts to an end with this fast, O my Lord, nor the covenants Thou hast made with this covenant." I'm sure I did it wrong. I went back to sleep too many mornings, instead of praying through the sunrise; my mind wandered too often, during my meditations; or I was just too busy running in a world that doesn't know we exist. We all know how this feels.
*
And so I wonder if the only fast that's accepted belongs to Marc. He's the old friend I mentioned—who hasn't needed to fast for almost twenty years and who may not live to see another Naw-Rúz. Marc is a king. He remembers his days working as a bellboy at the Dorchester, decades ago, and that when the fast came his friend the chef served him dinner at the end of his shift. Today he can't walk and his digestion is erratic. His medicine covers heart problems and arthritis and cataracts. But Marc remembers a kindness more than fifty years old – one that was offered him decades before I was born. He was healed a long time ago.
– Saleem Vaillancourt