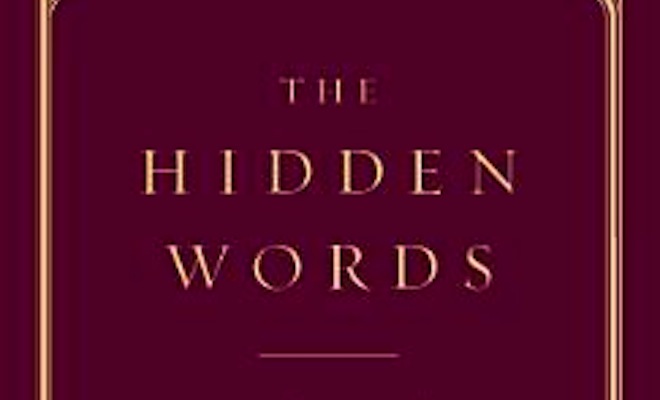 9 Songs to Help You Memorize The Hidden Words
|
Several Bahá'í books take up residence on the desk next to my bed, a sign that I have been refocusing on one of my blessed duties as a Bahá'í—to recite the verses of God every morning and evening. Alongside a group of artists and friends, I recently joined a Baha'i study circle on Reflections of the Life of the Spirit, which emphasizes this duty. One topic of our conversation, the nature of the writings that we choose to recite, has built upon my understanding since I studied the book years ago.
Some Baha'is read a tablet little by little, while others choose writings based on themes that are relevant to happenings in their lives. Some take the time to memorize quotations. No matter the nature of our practice, it seems that most people find recitation as a brief but precious opportunity to reflect on the meaning of our lives and draw us closer to God. It is no wonder, then, that The Hidden Words has been encouraged as daily reading for believers no matter where they are on their path of service to the Faith.
'Abdu'l-Baha has written:
"It behoveth us one and all to recite day and night both the Persian and Arabic Hidden Words, to pray fervently and supplicate tearfully that we may be enabled to conduct ourselves in accordance with these divine counsels." (from a Tablet to an individual—translated from the Persian)
And on the matter of memorization, He has written:
"We should memorize the Hidden Words, follow the exhortations of the Incomparable Lord, and conduct ourselves in a manner which befitteth our servitude at the threshold of the one true God." (From a Tablet—translated from the Persian)
I often use music to get me going in the morning and to settle myself at night, so it seems only natural to combine recitation and memorization of the writings with the power of music. Music greatly enhances my ability to memorize and reflect. Lucky for all of us music lovers, The Hidden Words has been the inspiration for songs of all genres. Here are 9 memorable and uplifting songs based on The Hidden Words.
Leave us a comment to share other songs based on The Hidden Words that you recommend!
1. If Thou Lovest Me – The Badasht Project featuring Eric Dozier and JB Eckl
American Gospel singer Eric Dozier and Canadian rock guitarist JB Eckl are best known for their soulful collaborations through The Badasht Project, which just released it's third devotional album.
O SON OF MAN! If thou lovest Me, turn away from thyself; and if thou seekest My pleasure, regard not thine own; that thou mayest die in Me and I may eternally live in thee. (Arabic #7)
2. There is a Sign – Rosanna Lea
Soothing melodies and intricate guitar chords characterize the music of Rosanna Lea, a singer-songwriter from the United Kingdom.
O SON OF MAN! For everything there is a sign. The sign of love is fortitude under My decree and patience under My trials. (Arabic #48)
3. Burst Thy Cage – Ferraby Lionheart
Born in Los Angeles, folk rocker Ferraby Lionheart has a sound reminiscent of seventies Americana.
O SON OF SPIRIT! Burst thy cage asunder, and even as the phoenix of love soar into the firmament of holiness. Renounce thyself and, filled with the spirit of mercy, abide in the realm of celestial sanctity. (Arabic #38)
4. O Friend – Shadi Toloui-Wallace
Shadi Toloui-Wallace is an Australian singer-songwriter well-known in the Baha'i community for her acoustic melodies and soothing voice.
O FRIEND! In the garden of thy heart plant naught but the rose of love, and from the nightingale of affection and desire loosen not thy hold. Treasure the companionship of the righteous and eschew all fellowship with the ungodly. (Persian #3)
5. O Son of Being – Refuge
The devotional songs of Refuge, a group of friends in Finland, are distinguished by their use of orchestra instruments in serene compositions.
O SON OF BEING! Thou art My lamp and My light is in thee. Get thou from it thy radiance and seek none other than Me. For I have created thee rich and have bountifully shed My favor upon thee. (Arabic #11) 
6. Hands of Power – The Descendants
Gia Sky, Aubrey Wood, and Bella Blue make up the Los Angeles-based pop group, The Descendants.
O SON OF BEING! With the hands of power I made thee and with the fingers of strength I created thee; and within thee have I placed the essence of My light. Be thou content with it and seek naught else, for My work is perfect and My command is binding. Question it not, nor have a doubt thereof. (Arabic #12)
7. Son of Light – Munirih Sparrow
Munirih Sparrow's upbringing in the Canadian prairies is an undeniable influence in her musical mix of country and folk.
O SON OF LIGHT! Forget all save Me and commune with My spirit. This is of the essence of My command, therefore turn unto it. (Arabic #16)
8. Created Noble – Gustaff Besungu, Pam Hill, and Ali Youssefi
Gustaff Besungu, a djembe player from Cameroon, Pam Hill, an American violinist, and Ali Youssefi, a guitarist raised in Chile, create world fusion music representative of their diverse backgrounds.
O SON OF SPIRIT! Noble have I created thee, yet though hast abased thyself. Rise then unto that for which thou was created. (Arabic #22)
9. Paradise of the Placeless – The Hidden Words
A list of musical renditions of The Hidden Words could not be complete without a track from the Canadian indie rock band, which was named after the holy book. The band includes former members of The Unicorns, Alden Penner and Jamie Thompson, as well as Marie-Claire Saindon, Neah Bahji Kelly, James Farr, and Ben Howden.
O OFFSPRING OF DUST! Be not content with the ease of a passing day, and deprive not thyself of everlasting rest. Barter not the garden of eternal delight for the dust-heap of a mortal world. Up from thy prison ascend unto the glorious meads above, and from thy mortal cage wing thy flight unto the paradise of the Placeless. (Persian #39)